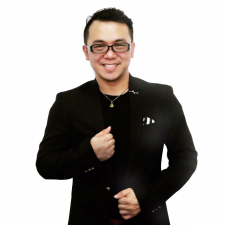 Shaun Ling
The Miracles of Digital Marketing
I'm really good in helping businesses to increase their Margins, Cashflows & Revenue online. This especially good for traditional businesses. The best timing to tap into online market is NOW! (Before the market gets too saturated)
The good thing about digital is you can automate many processes. Bosses can just let the software do the jobs and hire only minimal manpower to achieve much higher results.
Bosses will monitor all the results on their mobile phones or laptops.
Talk to me to see if your business fits the digital strategies.
0
Ongoing
Projects
0
Completed
Projects
0
Cancelled
Projects
0
Ongoing
Services
0
Completed
Services
0
Cancelled
Services
RM0.00
Total
Earnings
Experience
SEO Marketing
I've built the website www.stoneamperor.com.sg for sales conversion.
The website is also optimised for SEO to rank for tons of sales focused keywords in Singapore.
Revenue is growing at 30% every year since 2014. This is done purely with SEO.
Education
SEO Skills
Search Engine Asia Academy

Mar 2013 - Mar 2013
Black Belt SEO Conducted by Fabian Lim.
at Search Engine Asia Academy